Sincerity, Integrity, Ingenuity.
In the homebuilding industry, the word "custom" has lost its meaning. Same with "quality." Even "pride" has lost its pop. The fact is that there's countless builders to choose from when you're planning your dream home, and they're all saying the same thing.
Joe Robb Custom Homes does it differently. We merge the steadiness and reliability you would expect from a high-end homebuilder with an obsession for nuance and creativity. The minute details keep us up at night, the deadlines keep us driven, and your vision keeps us inspired. Blending craft with care, we build homes, not houses.
Drawing upon 30 years of expertise, Joe Robb Custom Homes brings our history and our passion to each project. We embrace the challenge of meeting each unique request, each intricate, custom element you might not mention but secretly want. No consideration is too much trouble. Asking the right questions, listening with practiced ears, and creating from the foundation of relationship makes us who we are, and it's what makes us different. We believe in what we do and we consider, adapt, and persist until your home is perfectly yours.
 
Working with Joe Robb Custom Homes is unlike other custom builders because as the name implies, you're working directly with Joe Robb. There's one man calling the shots, and when you trust the vision and the experience that Joe brings, you get the lifetime of building wisdom, creative problem-solving, and passion that define him. With a singular focus on your home, Joe guides each step of the process. No mixed-messages or communication breakdowns. No missed deadlines. No excuses.
Building is a messy process, but we never allow that - or any other justification - to stop us from executing. As problems come along, we work harder. As adaptations are required, we stay flexible. Drawing upon the best craftsmen in the business, we adjust to both the evolving needs of the project and your growing vision to elevate homebuilding to the art we believe it to be. The finished product is a home that everyone involved is proud of. With Joe Robb, collaboration is the bottom line, and you can feel comfortable knowing you'll be involved, heard, and respected.
 
THE Aesthetic
Living amidst the mountains of Gallatin Valley for 30 years, Joe Robb Custom Homes plants a flag in the fertile soil of distinctive, effortless beauty. Our work is inspired by the landscapes we live in, and we draw upon the power of place to enrich your space. The right wood grain flowing through the cedar ceiling beams, windows sized and positioned to bring the environment inside, blurring the boundary between nature and living room. Joe Robb builds homes that are at-home in the world, homes that feel like they've always been right where they are, homes that belong.
Elegance, like home, is a feeling. It's rightness, an easy joy, the silent warmth that lives in the belly. Joe Robb builds from this foundation, insisting upon precision and refinement through each phase of the project. That means finding not just the best materials but the right materials. It means creating with an instinct for the inner and outer environment of your space. We obsess over the details nobody but you will notice because we know that they matter. Quality living begins with quality surroundings, and we live and build from that principle.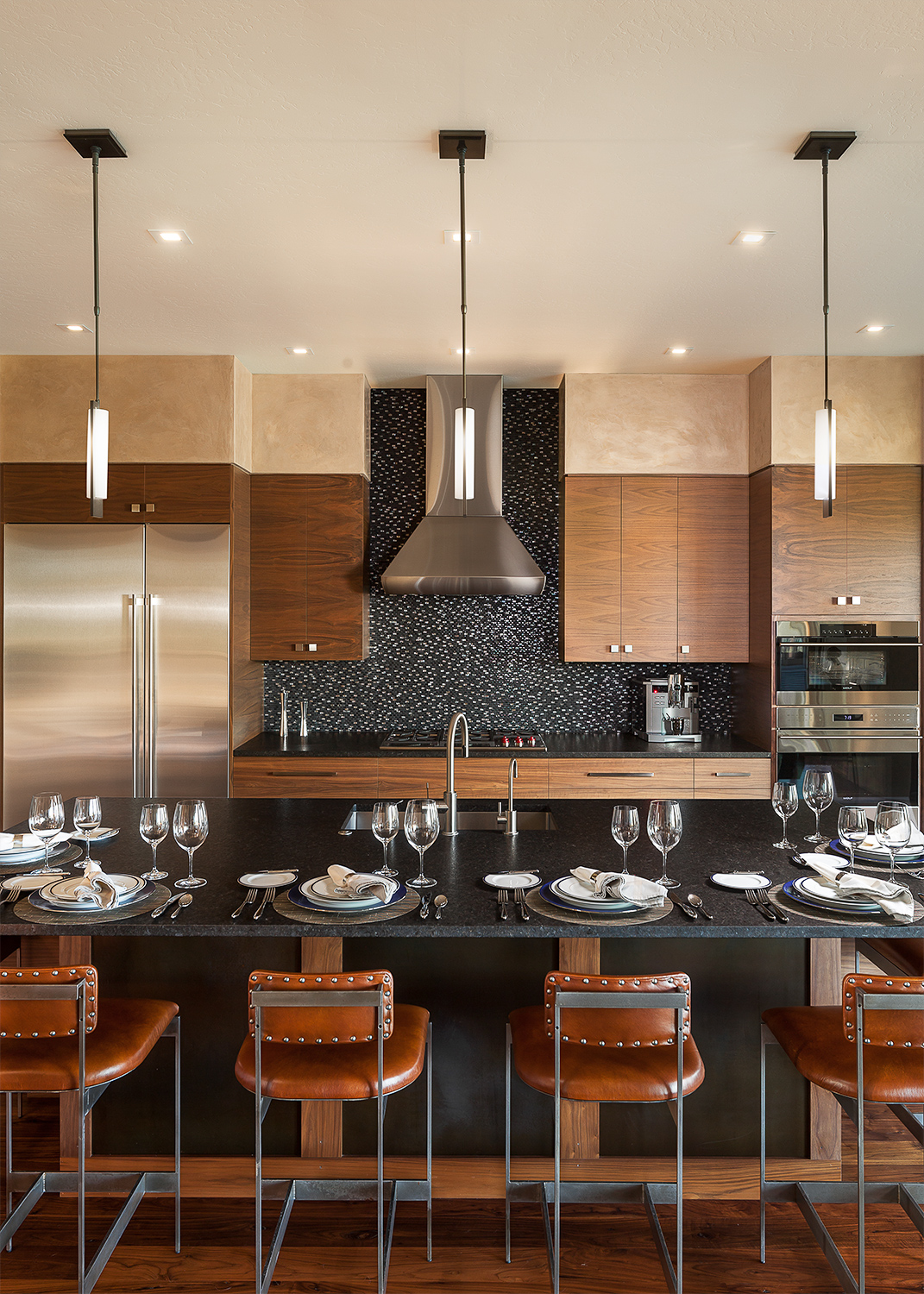 All good relationships start with listening. Throughout the building process, Joe Robb hears you. Your dream is the priority, and we adjust at each decision-point along the way to meet your needs. And we take it even further, anticipating needs that don't exist yet. We want to know you, your family, your life. We want to fully understand the idea of your home - the idea that brought us together. And as we move forward, we want to emphasize possibility over practicality.
When you choose Joe Robb Custom Homes, you're engaged in the process. Part visionary, part customer, part friend, your opinion matters, and we discern the way forward together. Whether on the job site or grabbing a drink together, through the many phone calls we will share, and as we contemplate the early morning and late night recalculations, we are a team. You share your inspiration, we apply our expertise, and we all leave fulfilled.
Joseph Robb
306 Peaks View Drive
Bozeman, MT 59718
406.570.5749 PH